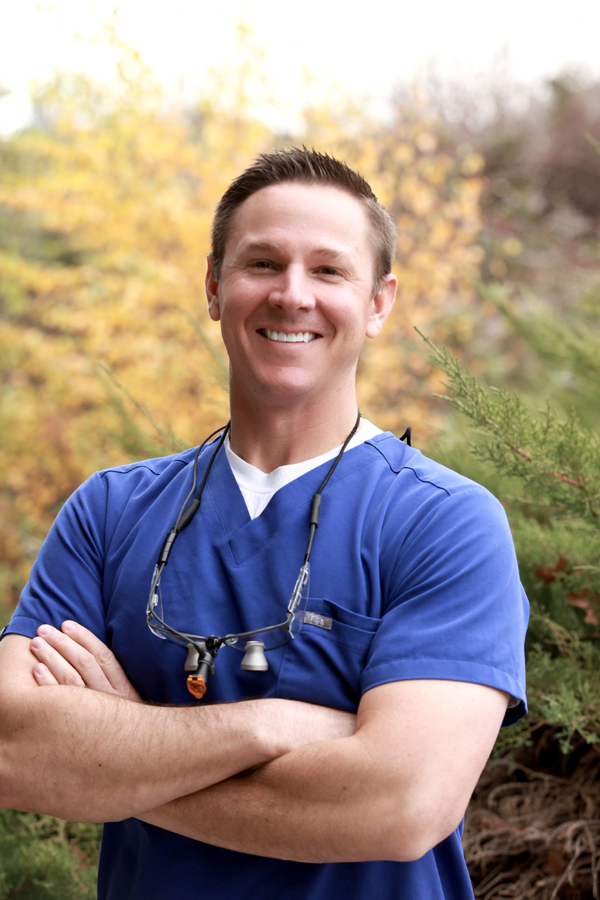 Dr. Andrew Larson
E-mail: [email protected]
Phone: 208-664-9129
Dr. Larson grew up in the Spokane Valley. After graduating form Central Valley High School he attended North Idaho College here in Coeur d'Alene, on a baseball schloarship. After playing one season there he served a two year LDS mission in Tempe, Arizona. Following that he returned to school at North Idaho College and again played baseball there. It was then that he met his wife, Cassie Gatten. They were married in July of 2000 and from there they started their adventure.
Immediately after getting married, they moved to Goodwell, Oklahoma where Dr. Larson played baseball at Oklahoma Panhandle State University. They enjoyed their time there, but knew that baseball was not in the future plans. They packed up and both enrolled at Brigham Young University. Dr. Larson graduated in 2003 with a Bachelors of Science degree in Neuroscience. From there they moved to Cleveland, Ohio where Dr. Larson attended Case Western Reserve School of Dental Medicine.
In dental school, Dr. Larson was awarded a schloarship from the United States Air Force. After graduating in 2007 he attended an Advanced Education in General Dentistry Residency at Scott Air Force Base located about 20 miles East of St. Louis, Missouri. It was there that Dr. Larson was trained by all the dental specialties, and where he became familiar and well trained with IV Sedation and Oral Surgery, as well as getting a broader base of training in Dentistry. After graduating in the top 3 from his class, he was stationed at Whiteman Air Force Base located about 50 miles Southeast of Kansas City, Missouri. The Larson's loved their time in the Air Force.
Wanting a little more stability, they decided to get out of Active Duty Service and fortunately there was an opportunity back where they always wanted to return, Coeur d'Alene, Idaho. Dr. Steven Gatten, who is Dr. Larson's father-in-law, graciously opened a spot in his practice for Dr. Larson to come to work.
Dr. Larson, and his wife, Cassie, are so glad to be back serving the great people of Coeur d'Alene. They have 5 children. From oldest to youngest is: Cooper, Gunner, Beckett, Jersey and Mitt. The Larson's enjoy watching and playing sports. They love traveling to Major League Baseball parks and have been to 20 on their way to hopefully getting to all 30.
Dr. Larson looks forward to meeting you and helping you with your dental needs. Please contact the office if you have any questions or concerns that we can help you with.